Driving WHA Group 4 Business Units with 5G Technology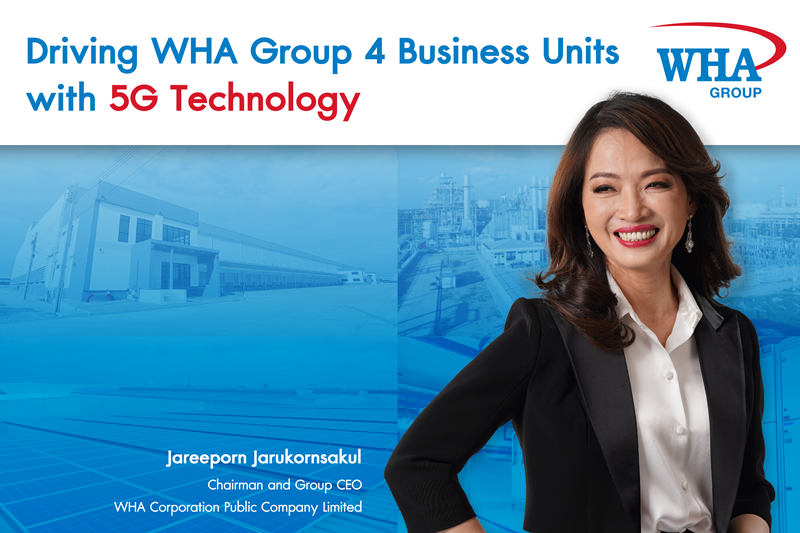 5G technology is an important factor that has transformed the country's businesses in many sectors. It has played an important role in driving a variety of industries, resulting in the country changing to have more digital effects.
Miss Jareeporn Jarukornsakul emphasized the investment opportunities by using 5G technology to drive all 4 businesses of WHA Group and said that "WHA will use 5G technology to expand and improve its 4 main businesses with an intelligent management system and collect data to scale up to a new sustainable business model".
#WHA #WHAGROUP #WHALOGISTICS #EEC #BUILTTOSUITFACTORY #ECOMMERCEPARK #RBF #READYBUILTFACTORY #FACTORYFORRENT #BANGNATRAD #CHACHOENGSAO #CHONBURI #RAYONG #VIETNAM #WHADIGITAL #DIGITALPLATFORM
=============================
Website:www.wha-group.com
Facebook :www.facebook.com/whagroup
Twitter :www.twitter.com/GroupWha
LinkedIn:https://lnkd.in/ghbKpFN
Youtube:https://www.youtube.com/TheWHAGroup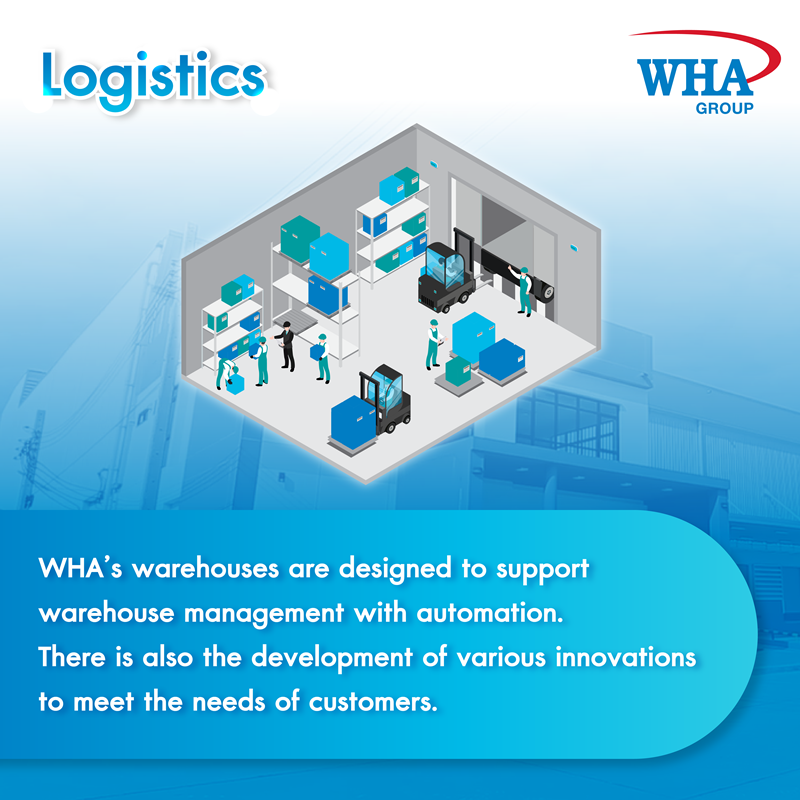 Logistics
WHA's warehouses are designed to support warehouse management with automation. There is also the development of various innovations to meet the needs of customers.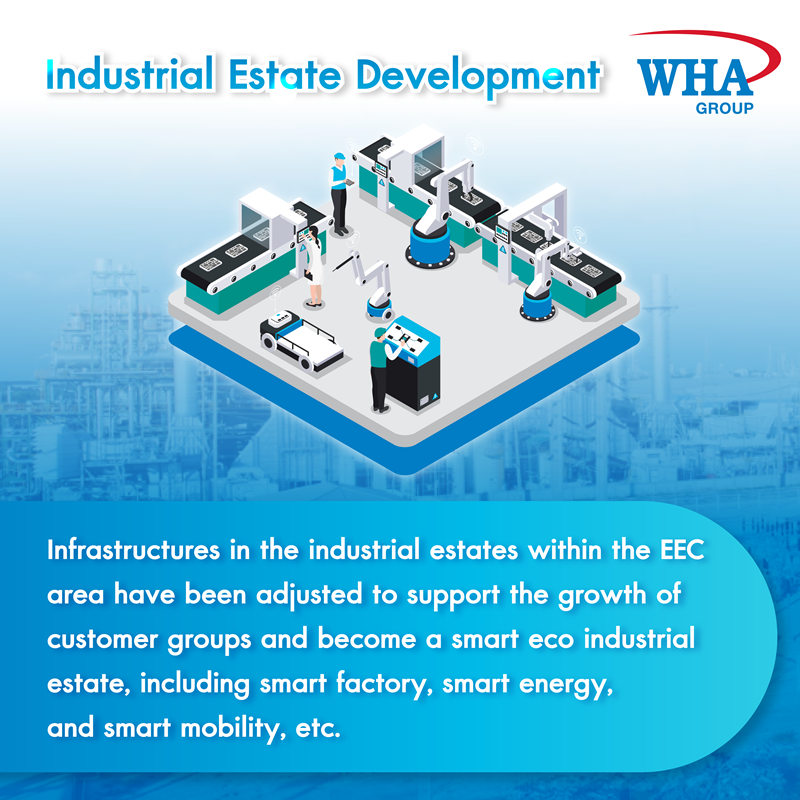 Industrial Estate Development
Infrastructures in the industrial estates within the EEC area have been adjusted to support the growth of customer groups and become a smart eco industrial estate, including smart factory, smart energy, and smart mobility, etc.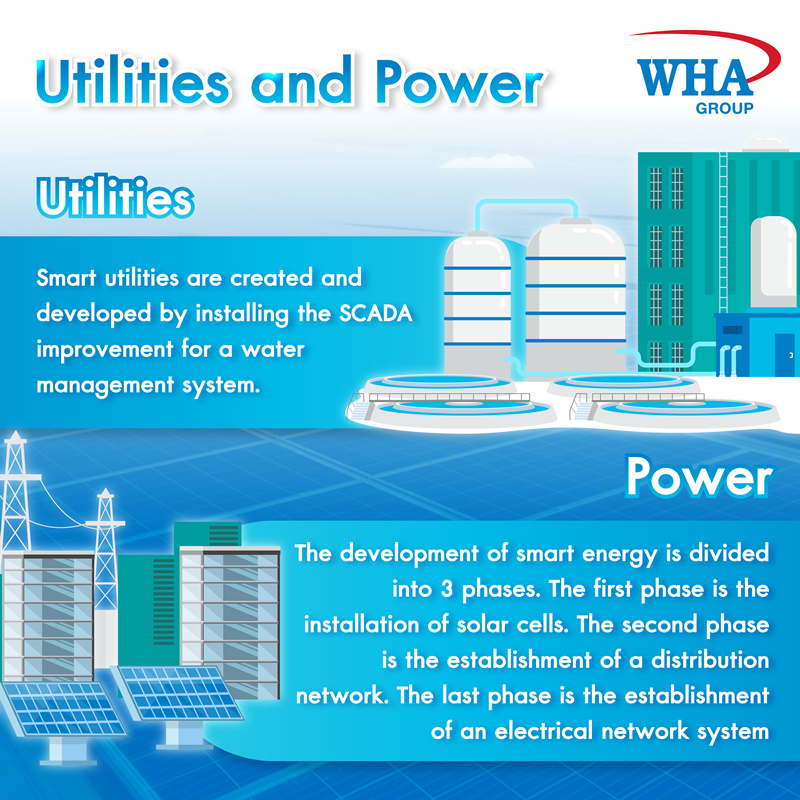 Utilities
Smart utilities are created and developed as a sand box for use in industrial estates and outside, such as by installing the SCADA improvement system for monitoring and analyzing real-time data in a water management system that is centrally controlled and distributed to various factories to solve the problems of water shortage, including traffic control management and air pollution management.
Power
The development of smart energy is divided into 3 phases. The first phase is the installation of solar cells in the form of solar roof and solar floating. The second phase is the establishment of a distribution network based on an agreement with the Electricity Authority to sell the excess energy produced, including a sand box for exchanging energy to the partners. The last phase is the establishment of an electrical network system for customers in the industrial estates to serve as producers, users, and sellers of energy.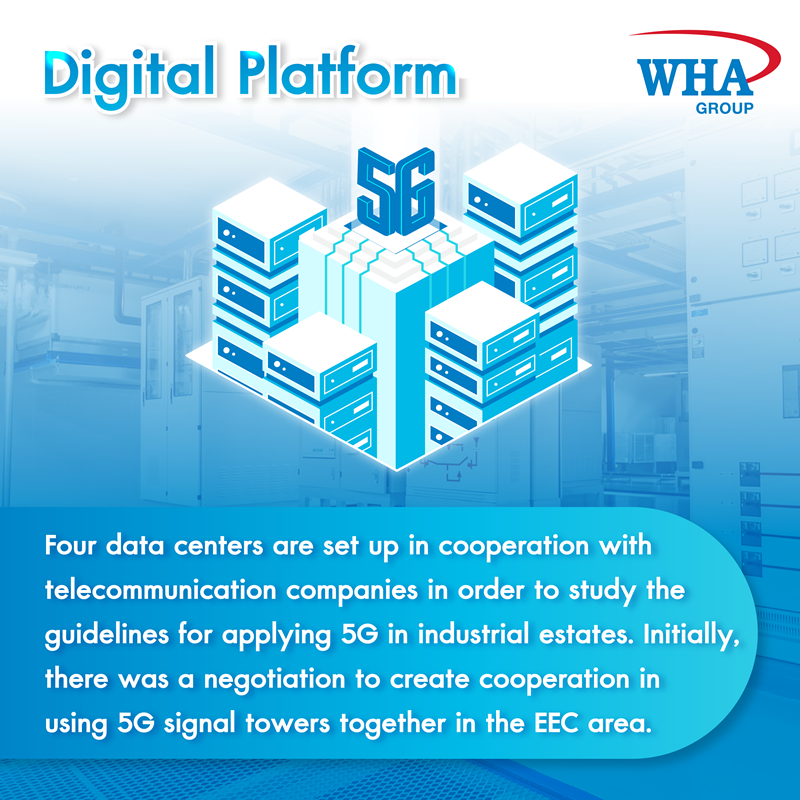 Digital Platform
Four data centers are set up in cooperation with telecommunication companies in order to study the guidelines for applying 5G in industrial estates. Initially, there was a negotiation to create cooperation in using 5G signal towers together in the EEC area.